Is Bank of America Still Terrible at Short Sales?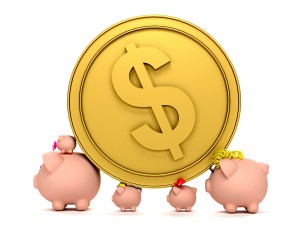 I would have to reluctantly say no. Bank of America is no longer terrible at short sales. This coming year will mark four years since my first Bank of America short sale, and as critical as I am of Bank of America, I must admit they they have improved. That first short sale took 8.5 months and at least 3 buyers to complete, and most of the time we were lost in a wilderness of bureaucracy. The market was still rapidly declining, so by the time they approved the short sale, the property did not appraise. Thankfully, the property was unique enough to the last and final buyer that they didn't just move on. And, it didn't hurt that the buyers were also using Bank of America for their loan. The loan officer did help in escalating the file as there was at the time no clear cut and effective method for escalating a file.
I think Bank of America has improved their processing time and in general they are becoming more accountable. Two improvements in particular stand out 1) They now use Equator. Equator is a secure online platform that allows you to upload documents and communicate directly with Bank of America about your short sale files. 2) The BofA Twitter Team. @BofA_Help on Twitter has proved to be a fantastic resource when ridiculous issues crop up on files. After you've exhausted the traditional channels to no avail, the Twitter Team can help you push that short sale off the tracks before the oncoming train arrives.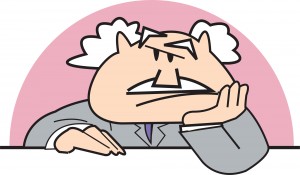 In my experience, Bank of America currently takes about 5 – 10 weeks processing short sale files. What is frustrating is that often they are capable of having approvals in 5 – 6 weeks, and there seems to be no rhyme or reason as to why one file takes 5 weeks and another 10 weeks. Often they get into a really great rhythm, and then they decide to tweak something in their internal processes, and if you happen to initiate a short sale at that time you end up being a 10 week file instead of a 5 week file. In my experience, currently most of the delays happen up front in their efforts to qualify every borrower repeatedly for HAFA or the Bank of America Cooperative Short Sale program, or because of a delay getting an appraisal ordered on the property. In addition, they often outsource their HAFA files and BofA Cooperative Short Sale files to outside entities which include UTLS, AMS Servicing, and REDC and getting a file back to BofA in Equator once it has been sent out can be difficult and time consuming.
Bank of America still has a ways to go. I don't particularly care for the fact that they constantly tout their real estate agent website as a resource for short sales, but last time I looked I couldn't even find any standard forms for a short sale on that site. And of course their new "introductory calls" are also annoying — on a recent one I told the rep that I would call her back if I ran into a problem down the road and she informed me that it was only a one time call and I couldn't call her again. Kind of like when you go into a store and look for a salesperson to help you and can't find one, but if you look like you don't need any help, five different people offer you assistance. So, although they have improved, a certain amount of it is just showmanship. As a person that values substance over show — I find that part of it annoying, but the part that actually works — such as the Twitter Team, I like.
Before deciding whether to short sell your Santa Maria home, it is essential that you obtain legal and tax advice, and consult with an experienced local short sale agent. If you are considering a short sale of your Santa Maria, Orcutt, or Nipomo home and would like a short sale consultation, please call my office to schedule a meeting or a telephone consultation at (805) 938-9950.
Tni LeBlanc is an independent Real Estate Broker, Attorney, and Short Sale Agent.She is a Certified Distressed Property Expert (CDPE) and Certified HAFA Specialist (CHS) serving the Santa Maria, Orcutt and Five Cities area of the Central Coast of California.
* Nothing in this article is intended to solicit listings currently under contract with another broker. This article offers no legal or tax advice. Those considering a short sale are advised to consult with their own attorney for legal advice, and their tax professional for tax advice prior to entering into a short sale listing agreement.
Copyright© 2011 Tni LeBlanc *Is Bank of America Still Terrible at Short Sales?*
Tni LeBlanc, Broker
(805) 878-9879 mobile/text
tni@mintprop.com
www.MintProp.com
CalBRE #01871795