A Short Sale is not for Everyone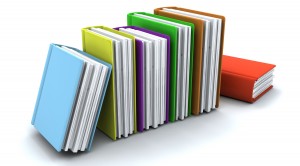 There are a lot of people jumping on the short sale bandwagon. Their friends and friends of a friend did a short sale, so they think "why not me?" Like so many others, they are underwater and their payments are not comfortable, especially with the cost of gas, food and health care spiraling upward. 2005 mortgage payments just aren't that compatible with 2012 economic realities. However, it is important to approach the issues of a short sale with thought and the proper advice.
Getting the proper legal and tax advice is an essential part of the process and it should be done at the outset. For some, a bankruptcy will make more sense than a short sale due to other debts and liabilities. For others, a short sale doesn't make much sense due to the tax benefits that they currently get from their mortgage interest deduction and what they would have to pay in rent. How do you know if a short sale makes sense? Meet with an attorney and meet with a CPA to discuss your situation in detail before jumping on the short sale bandwagon.
Before deciding whether to short sell your home, it is essential that you obtain legal and tax advice, and consult with an experienced local short sale agent. If you are considering a short sale of your Santa Maria, Orcutt, or Nipomo home and would like a short sale consultation, please call my office to schedule a meeting or a telephone consultation at (805) 938-9950.
Tni LeBlanc is an independent Real Estate Broker, Attorney, and Short Sale Agent. She is a Certified Distressed Property Expert (CDPE), Short Sale and Foreclosure Resource (SFR) and Certified HAFA Specialist (CHS) serving the Santa Maria, Orcutt and Five Cities area of the Central Coast of California.
* Nothing in this article is intended to solicit listings currently under contract with another broker. This article offers no legal or tax advice. Those considering a short sale are advised to consult with their own attorney for legal advice, and their tax professional for tax advice prior to entering into a short sale listing agreement.
Copyright© 2012 Tni LeBlanc *A Short Sale is not for Everyone*
Tni LeBlanc, Broker
(805) 878-9879 mobile/text
tni@mintprop.com
www.MintProp.com
CalBRE #01871795